POLYAK EYNEZ – Turkey // Design phase
POLYAK EYNEZ – Turkey // Design phase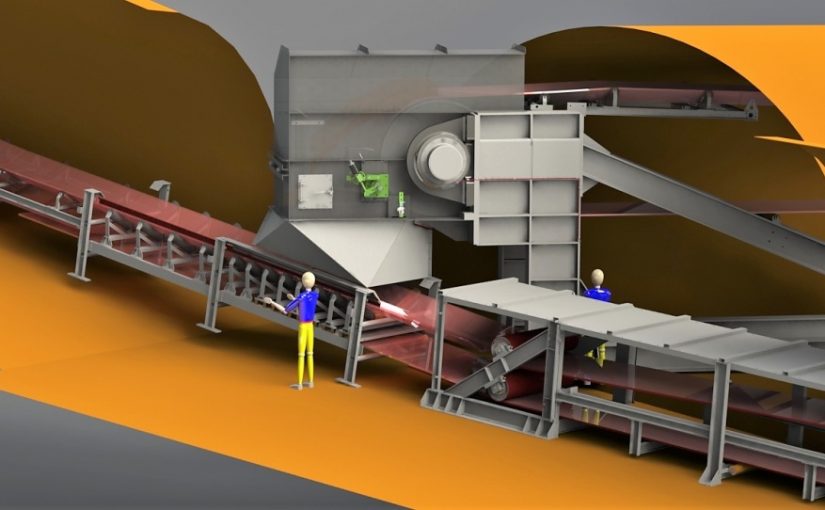 The POLYAK EYNEZ MINING Project is today in all the minds in LA STEPHANOISE. Introduced in the previous news (that you can find HERE), this project is made of a belt conveyor system with exceptional dimensions

LA STEPHANOISE is currently in the design phase in its design office. For this purpose, a team made of a project manager and designers has been dedicated to this project. The first manage all the team, performed the required checks and controls (calculation, design, drawings…), the seconds are in charge of 3D design of the machines. After some weeks, the main assemblies are close to end and already allowed to see the impressive dimensions of these conveyors. The discharge station for example, the intersection point between the two conveyors, allow the first conveyor to discharge on the second. It measures 5 meters high, 2.8 meters wide and its drum diameter is 1830 millimeters. The other assemblies are no exception to the rules of the project and are of the same ilk.
All this installation reply to the client requirements and to the standards of the Turkish Standards Institution (standardization body representing Turkish interests at international and European level).
The structure design standards (TS ISO 9194) and the safety factors responding to seismic data (TDBY 2018) are respected among others. Furthermore, the conveyor system reply to the constraint of gas presence in the mine thanks to a design according to the ATEX Directive 2014/34/UE to assure the working in explosive environment.
A 3D design mastered, a compliance with safety standards and a customized project management, are all the elements that can provide LA STEPHANOISE to his client and that will make the success of this project.